Jason Robert Combs
Assistant Professor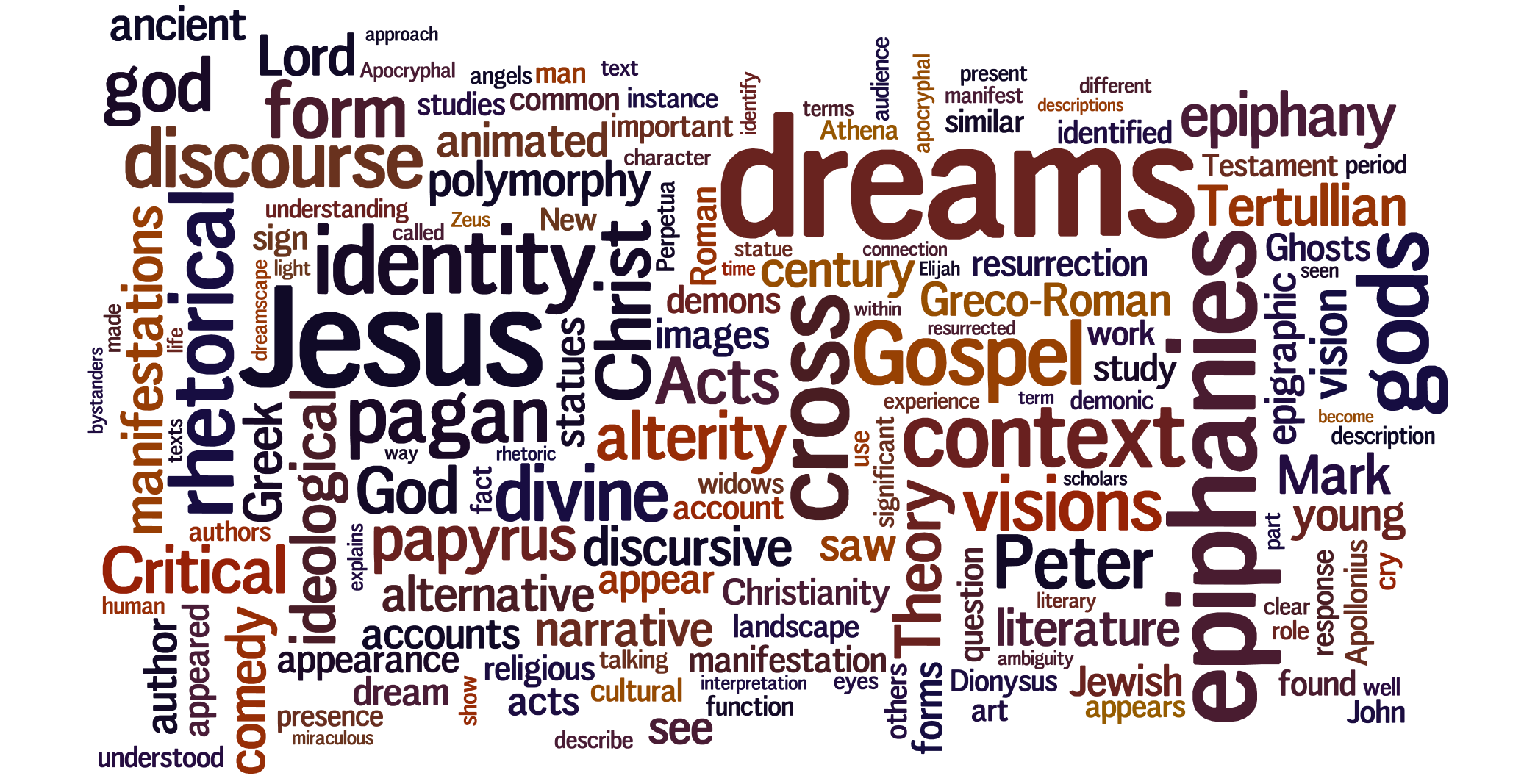 About
Jason Robert Combs is an Assistant Professor of Ancient Scripture at Brigham Young University. He joined the BYU faculty in 2016 after working as a lecturer at High Point University, Guilford College, and UNC-Greensboro in North Carolina. He holds Masters degrees in Biblical Studies from Yale Divinity School and in Classics from Columbia University. He earned his Ph.D. in Religious Studies with an emphasis on the history of early Christianity from the University of North Carolina at Chapel Hill, where he studied under Professor Bart Ehrman. At UNC, his dissertation, "Epiphanies in Second- and Third-Century Christian Literature: Discourse, Identity, and Divine Manifestations," was awarded the coveted Royster Fellowship, and he received two distinguished awards for his teaching. Combs has published academic articles in the journals Early Christianity, the Bulletin of the American Society of Papyrologists, and Journal of Biblical Literature. Combs has also published articles for a popular Latter-day Saint audience in the 46th and 47th Annual Sperry Symposium volumes, Prophets and Prophecies of the Old Testament and "Thou Art the Christ, The Son of the Living God": The Person and Work of Jesus in the New Testament. Combs resides in Pleasant Grove, Utah, with his wife, Rose, and their four children.
Research
Work In Progress
"The Shepherd of Hermas and the Problem of Non-Christian Epiphany." In Experiencing the Shepherd of Hermas. Edited by Angela Kim Harkins and Harry O. Maier. Ekstasis: Religious Experience from Antiquity to the Medieval Period. Berlin: de Gruyter Press. Projected 2020. (Submission deadline is June 1, 2019.)
Publications
"'Christ' after the Apostles: The Humanity and Divinity of the Savior in the Second Century" "Thou Art the Christ, the Son of the Living God": The Person and Work of Jesus in the New Testament -- Sperry Symposium 2018, eds. Eric Huntsman, Lincoln Blumell, and Tyler Griffin (Provo, UT: BYU Religious Studies Center, 2018), 303-334.
"From King Ahaz's Sign to Christ Jesus: The 'Fulfillment' of Isaiah 7:17" in Prophets and Prophecies of the Old Testament: Text and Context -- Sperry Symposium 2017, eds. Aaron Schade, Brian Hauglid, and Kerry Muhlestein (Provo, UT: BYU Religious Studies Center, 2017), 95-122.
"A Walking, Talking Cross: The Polymorphic Christology of the Gospel of Peter," Early Christianity 5 (2014): 198-219.
Presentations
"Christophany as Ecclesiology: Christ Manifest as Apostle in the Aprocryphal Acts."
International Conference on Patristic Studies, Oxford -- Apostolic Apocrypha Session (August 2015).
"Reading Reversal in the Markan Passion: Psalm 22 as 'Inverted Quotation' in Mark 15."
Southeastern Commission for the Study of Religion -- New Testament IV Session (March 2015).
Awards
Lovick P. Corn Dissertation Fellow, The Royster Society of Fellows, UNC (2014–2015).
Travel Award, Graduate and Professional Student Federation, UNC (May, 2014).
Teaching
Teaching Philosophy
Too many important decisions are based on thirty-second commercials or ten-second sound bites.Profound questions too often end with a single Google search. As a society, we need deeper, more well-reasoned engagement with the world. We need higher education. I see higher education as a form of apprenticeship in which students are mentored in open-dialogue and critical engagement. As students study with me, I want them to develop (1) a love for learning, (2) an understanding of the processes through which knowledge is produced, and (3) skills that will allow them to participate confidently in those processes beyond the confines of the classroom. My courses are based on interpreting the ancient texts and history of Christianity and Judaism through traditional historical and literary methods as well as post-colonial, feminist, and other contemporary approaches. Understanding the complex history of these traditions remains important since Jewish and Christian discourse continues to be employed in religious, political, and ethical contexts today. My students discover that situating these traditions in their ancient historical contexts helps to reveal our own historical situatedness and creates space to question our own cultural assumptions. This perspective on teaching ancient religion informs my course design and pedagogy, and it has contributed to my success as an educator.
Courses
Introduction to the New Testament
Introduction to the Hebrew Bible / Old Testament
Birth of Christianity
Student Comments
Mr. Combs is very engaging and present interesting perspectives with an attitude of enthusiasm. It is evident that he enjoys teaching! The readings were especially relevant. Thank you – I learned a great deal. (Fall 2013 UNC-CH — Birth of Chrisitianity)
Awards
Tanner Award for Excellence in Undergraduate Teaching, 2012
Student Undergraduate Teaching and Staff Award 2011 (SUTASA)
Certificate - Future Faculty Fellowship Program
Contact Me
---
Provo, UT
Phone: 801-422-7689
Email: jason_combs@byu.edu
Send an email:
Last Modified: 01/10/2019